W57A Eco-Friendly Sunglasses Case- Foldable Design with Magnetic Leather Glasses Case Flap for Men and Women
Product Detail
Product Tags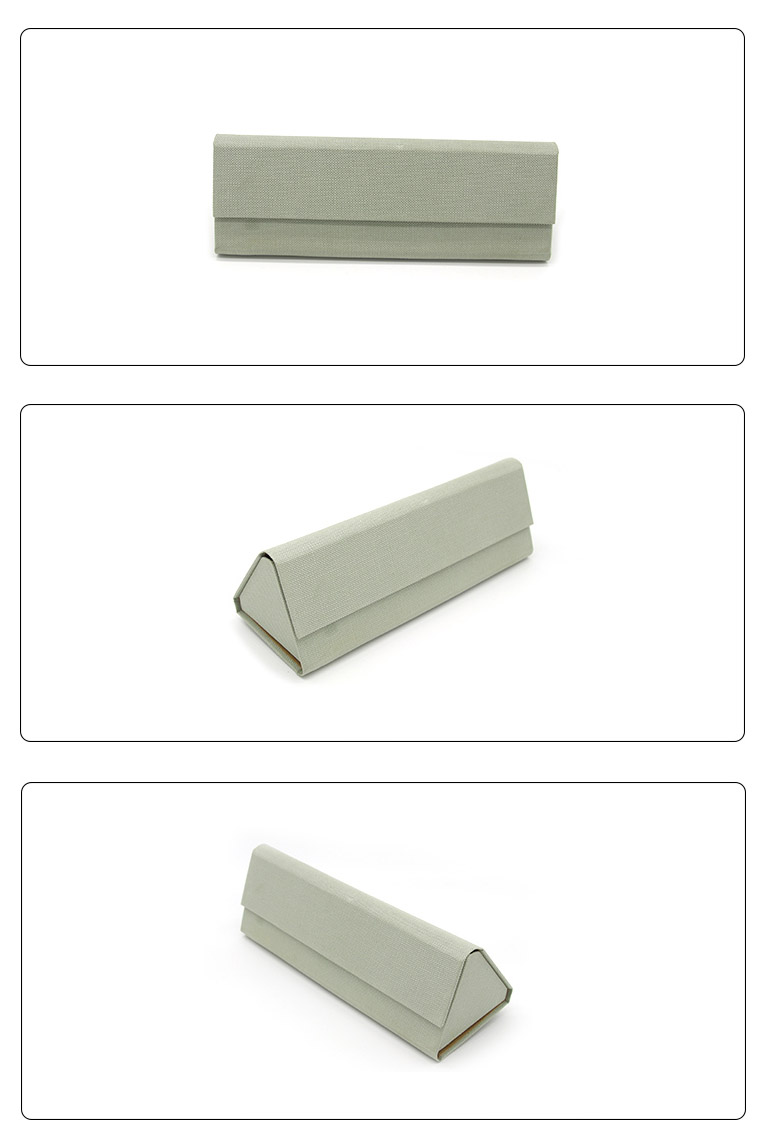 In fact, the material is very important for the packaging of glasses. In general, the glasses case is made of leather or fabric. The leather is divided into PVC and PU. They are very different. The elasticity, feel, color and pattern of the leather Processing, each material is suitable for different products. In the production process, some good materials may not be used due to the limitation of the shape of the glasses case. In fact, we need to understand the characteristics of each glasses case. When we know the requirements of customers, we can recommend some materials, or select some materials to try to make samples to ensure that there will be no accidents in the production process of large-scale goods. The unit price of high-grade leather is very expensive, and most of the good materials are used to make brand women's bags. Of course, we will make products according to the characteristics of the products and the requirements of customers, and make good products at affordable prices, which is what we hope.
1. We communicate with customers and organize customers' requirements for materials.
2. The buyer's suppliers who meet the requirements according to the information are required to send the samples of the materials for suppliers.
3. When we receive the samples of the materials, make a preliminary judgment, delete the suppliers that do not meet the requirements, and leave a qualified supplier. We will contact the supplier again to learn more materials information and ensure that there will be no accidents during the process of making samples.
4. When all the information is confirmed, we will start making samples.
5. If the sample is perfect after completing the sample, we will take a photo to send it to the customer first. When the customer confirms, we will send it.
6. If we are making samples, we encounter some problems. Of course, we will try our best to solve new ways, and we will communicate with customers. And report the real situation.
7. After discussing and discussing a new plan, we will repeat our work again.
Remarks, all communication and attempts are for better production of products. In order to produce the quality of the product and ensure the product's production quality in the process of production, please rest assured to hand over your orders to us!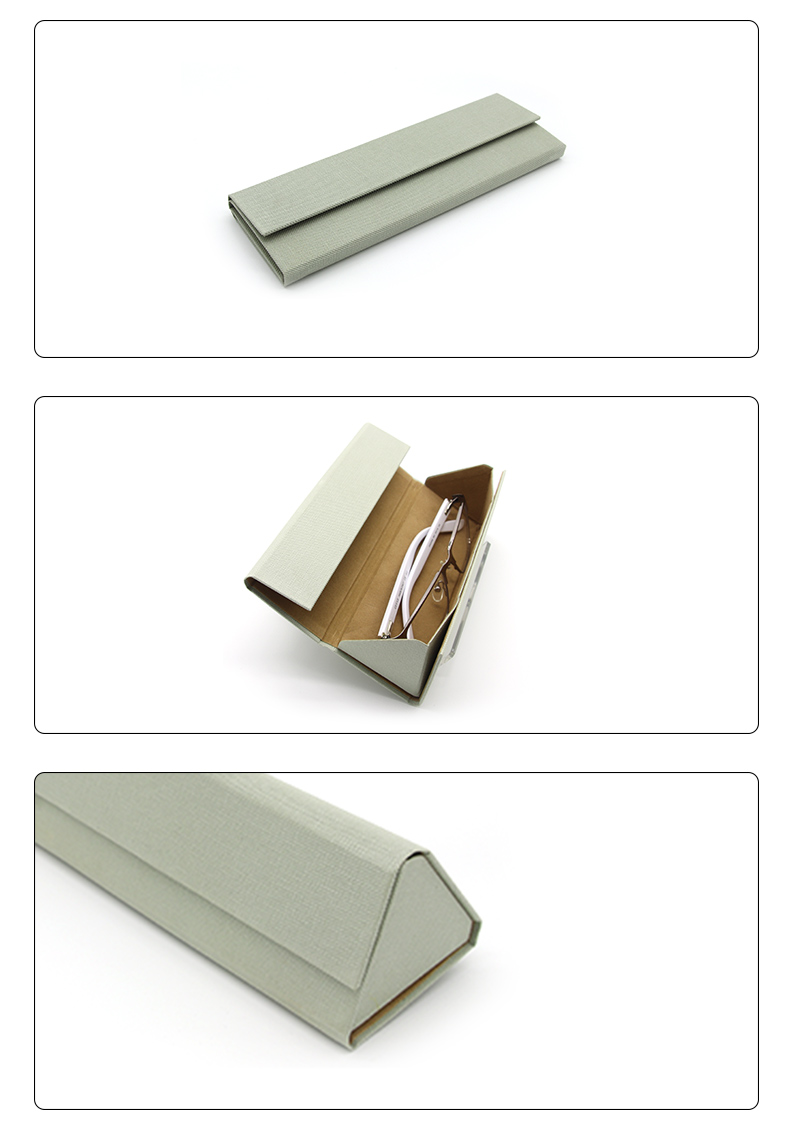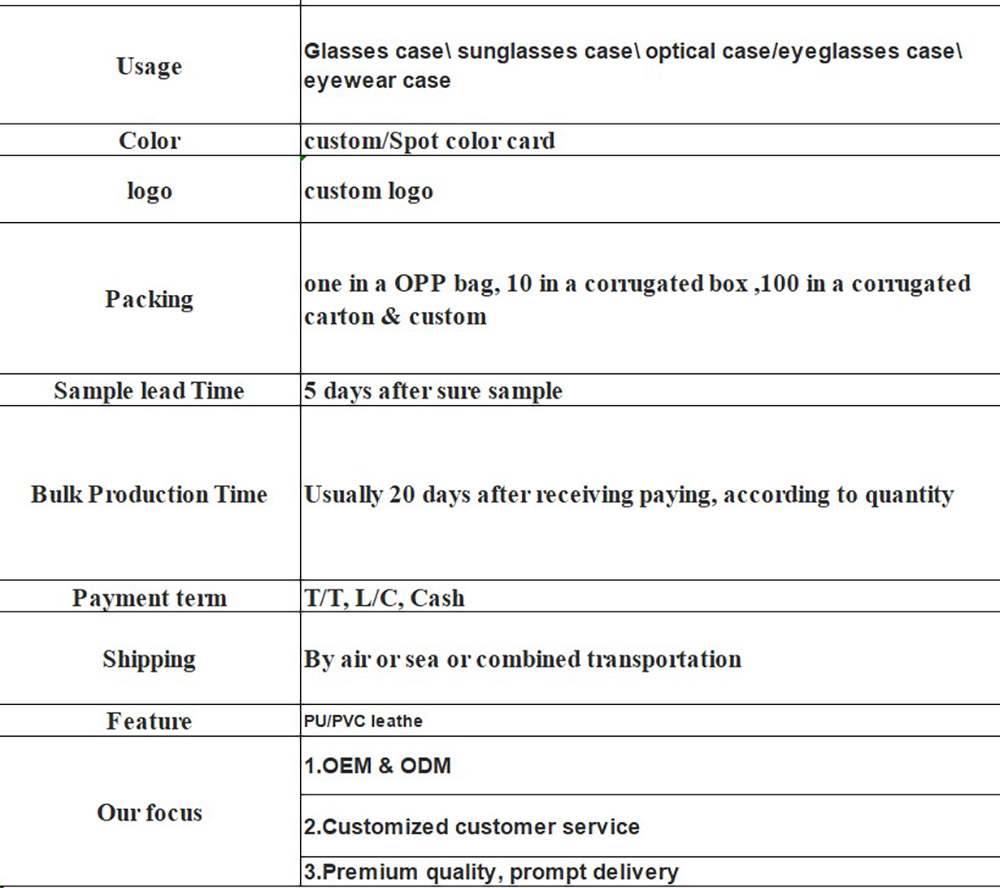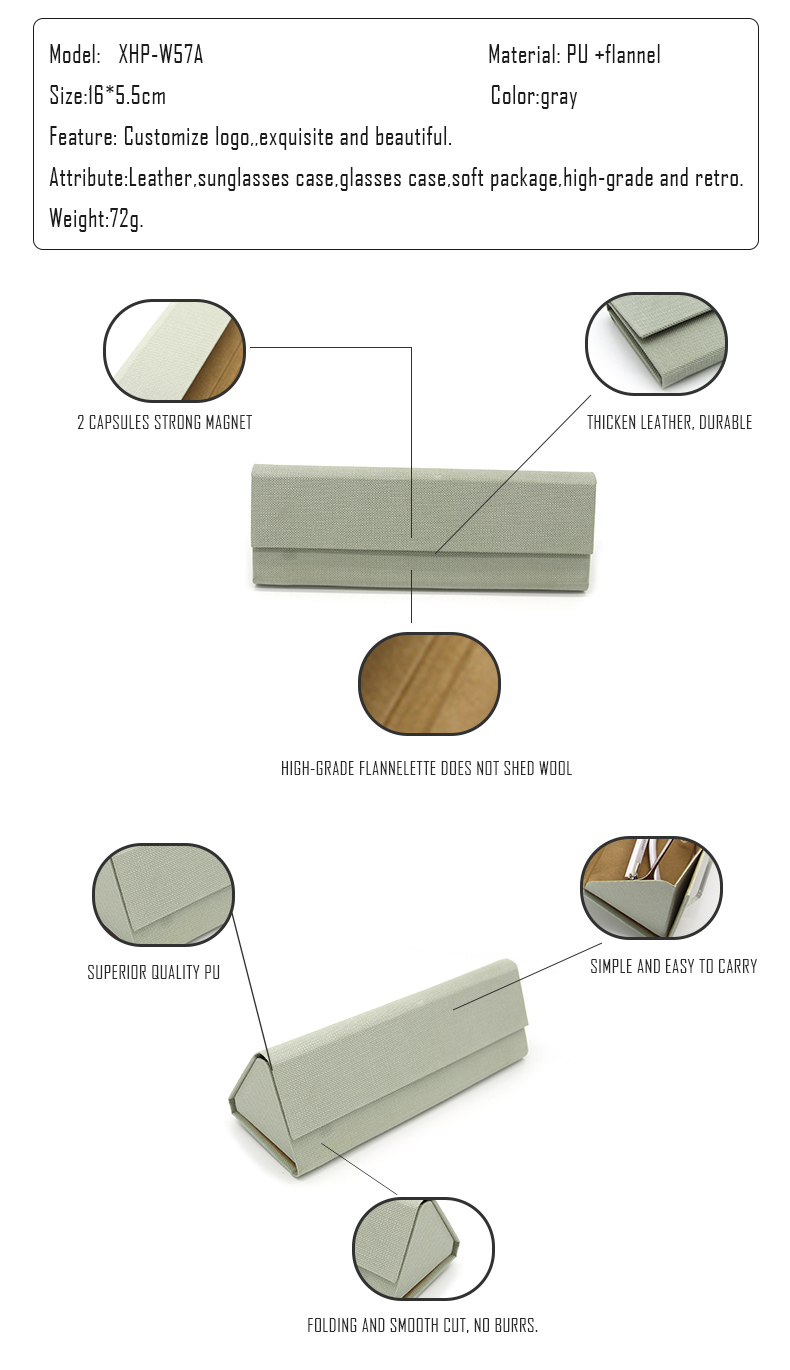 ---
Previous:
W53 Kraft paper Wholesale Premium Leather Triangle Folding Custom Glasses Case Spectacle Case
---