W52 Unisex Faux Leather Foldaway Slim Eyewear Case
Product Detail
Product Tags
It is a triangular folding case that provides complete protection, safety and security for your glasses from scratches, dust, wear and more. Made of faux leather, it feels very thick, durable and smooth.
There are many kinds of triangular folding glasses case, some products are made of cardboard, the products of cardboard are thicker, lighter and not hard enough, and some products use half iron and half cardboard, but many customers choose to use iron sheet to make, it will Thinner, stronger, stronger and harder to use, of course, it will cost a little more.
1. Slim, foldable glasses case provides comfort and convenience for storage in your pocket or bag when not in use.
2. Hard shell case, provides complete protection, safe and reliable from scratches, dust, wear and tear.
3. Soft suede lining keeps your glasses scratch-free. Magnetic closure for easy opening and closing.
4. Fits all types of standard glasses/sunglasses - Aviator Pilot, Clubmaster, Oval, Round, Rectangular, etc.
In fact, it has many sizes, its cover has many shapes, its material is PU or PVC, you can send me the size or design draft of your product, we provide you with customized products service, we choose The quality of the material is stable, you don't have to worry about it being oxidized or worn, if you are interested, we can send the color card of the material for your reference.
There are 2-compartment folding box, 3-compartment folding box, 4-compartment folding box, 5-compartment folding box, 6-compartment folding box, we have all box shapes and abrasives, are you interested in them? Contact us and I will send you a catalog of all products.
There was a customer who thought our product quality was excellent and he was very satisfied with our price. We will always maintain and strive to give you good products.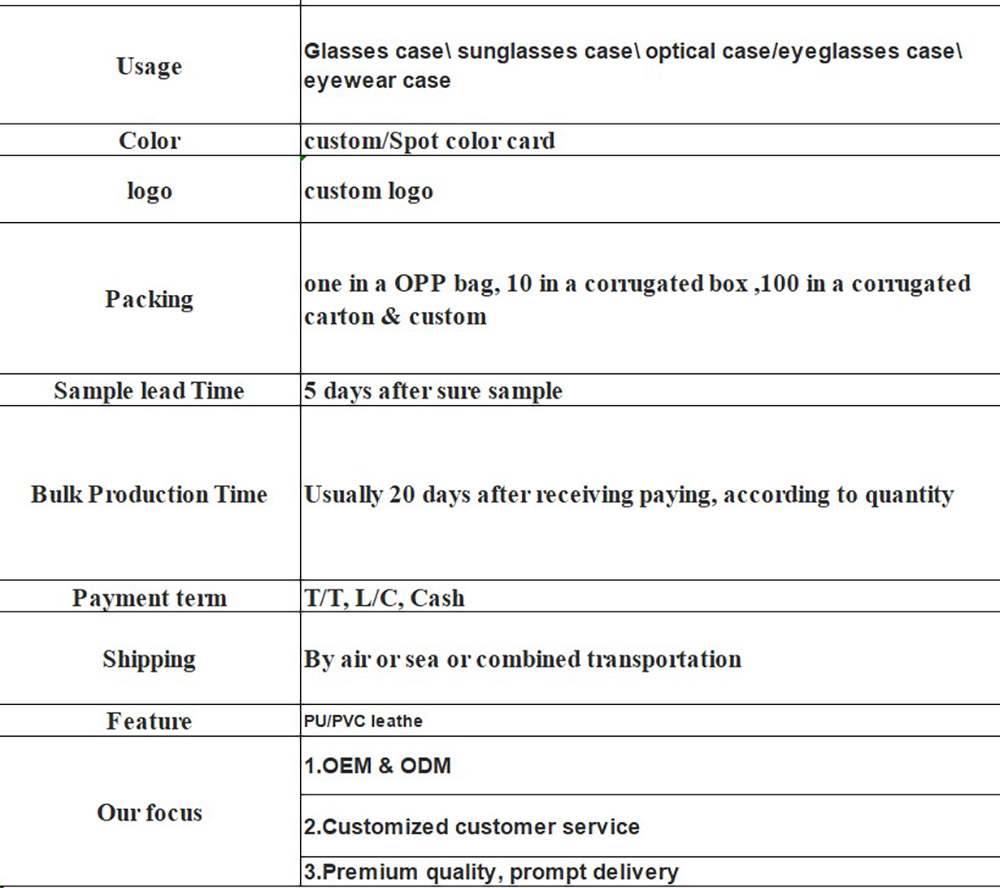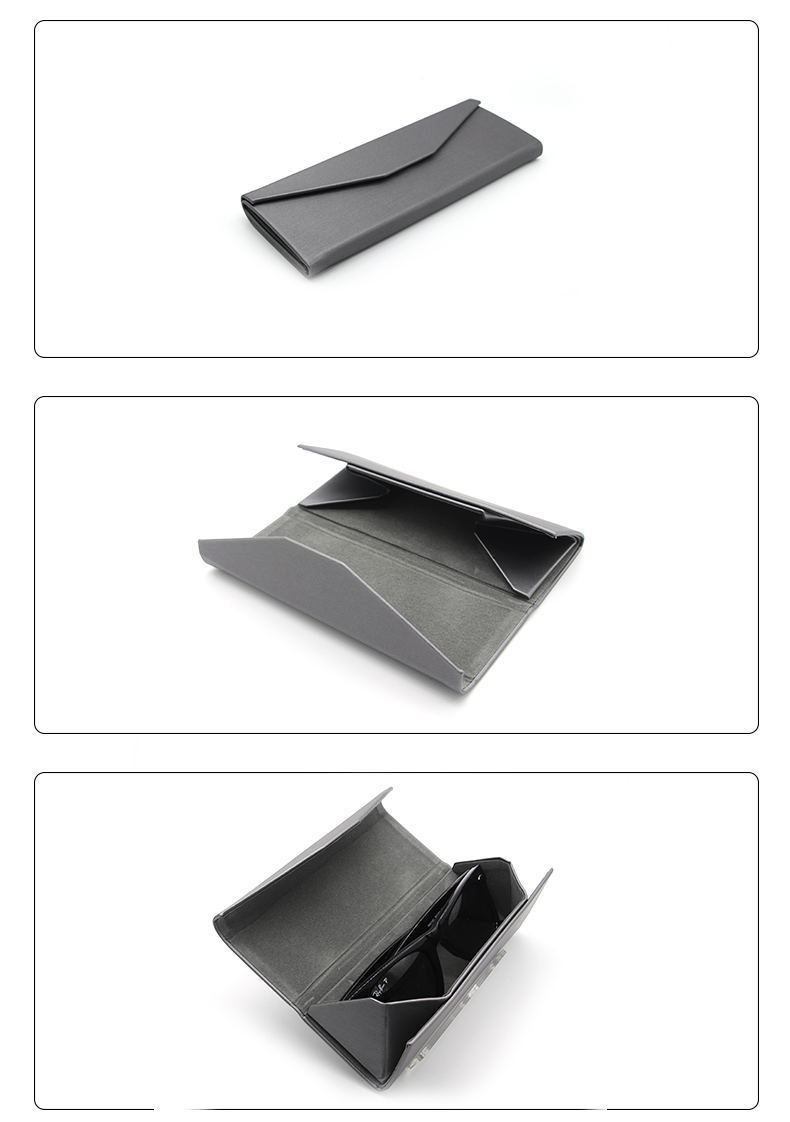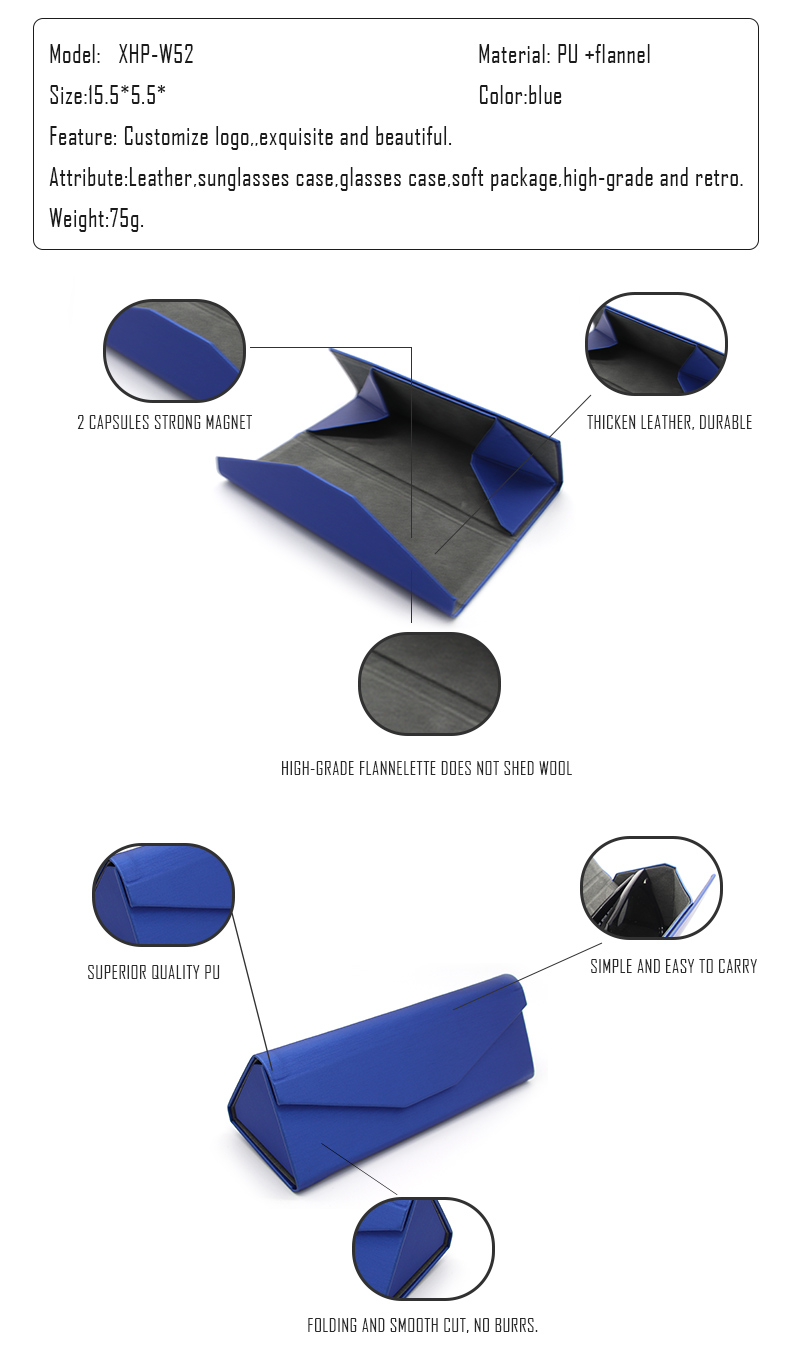 ---
---