XHP-018 Soft Retro Leather Eyes Reading Glasses Bag PU Leather Pocket Glasses bag
Product Detail
Product Tags
Our company was established in 2010. We have strict quality control management to ensure the best price and stable quality. High quality and competitive price are one of our advantages. It is our pleasure to cooperate with you. Also, we have a lot of different items in stock that can be delivered within a week.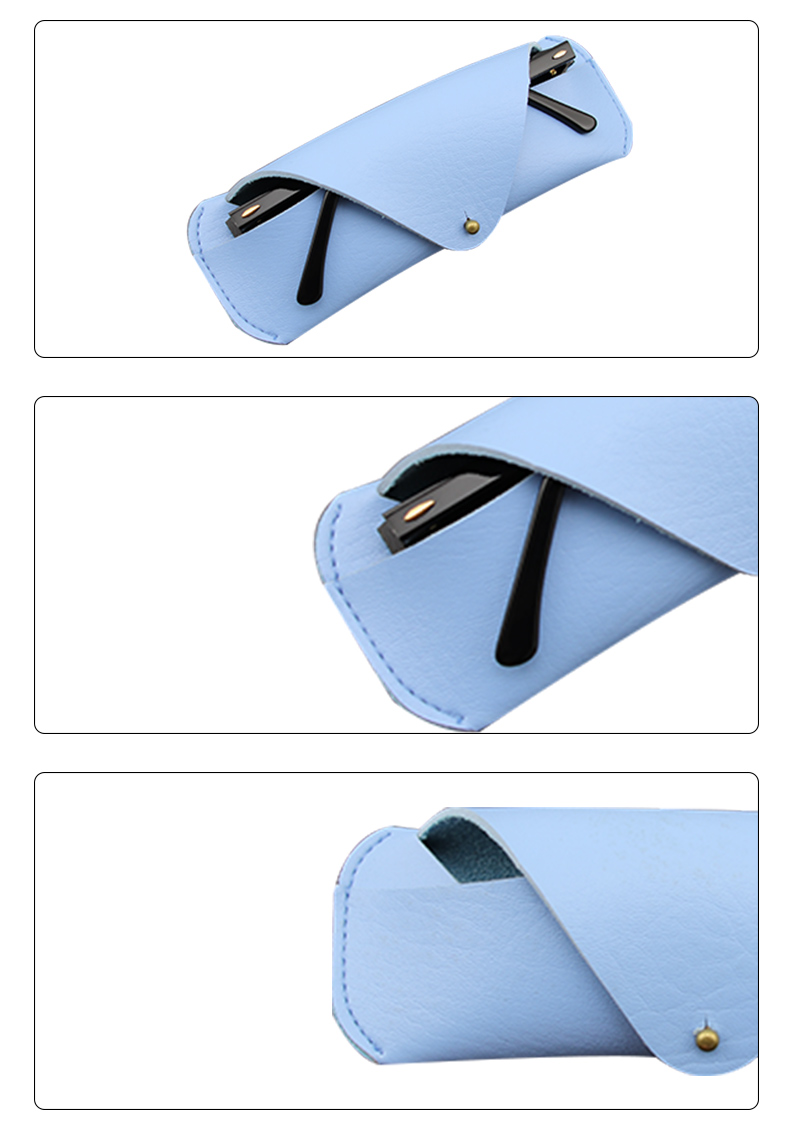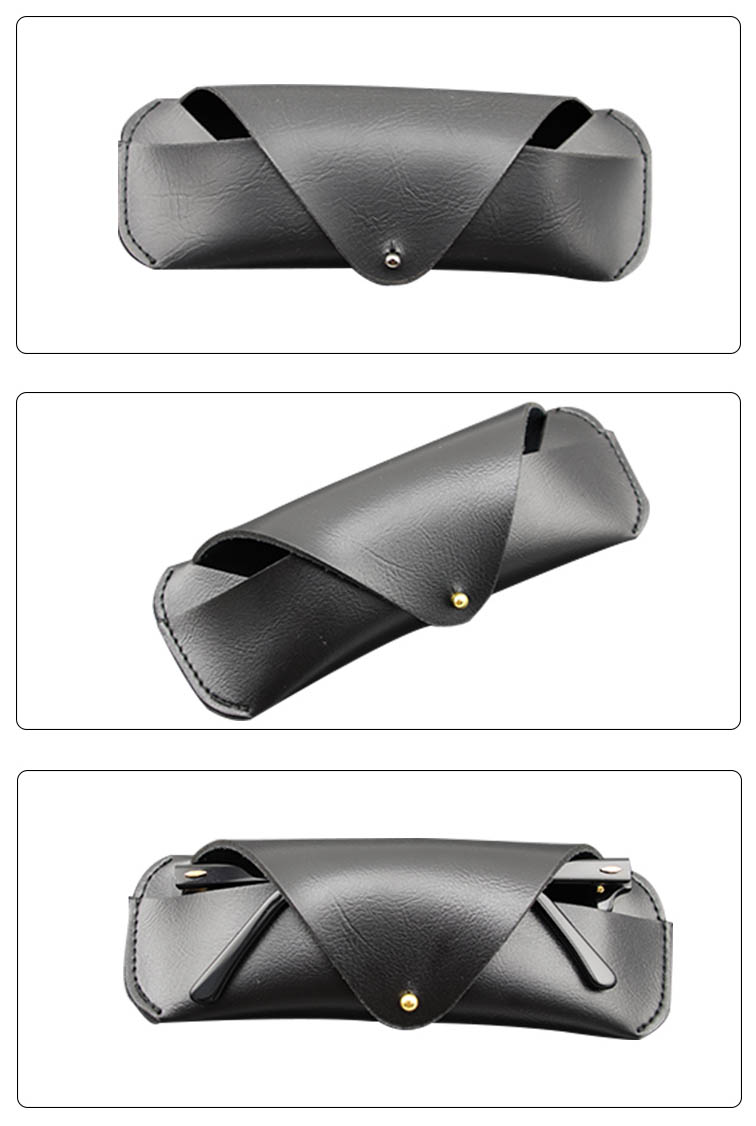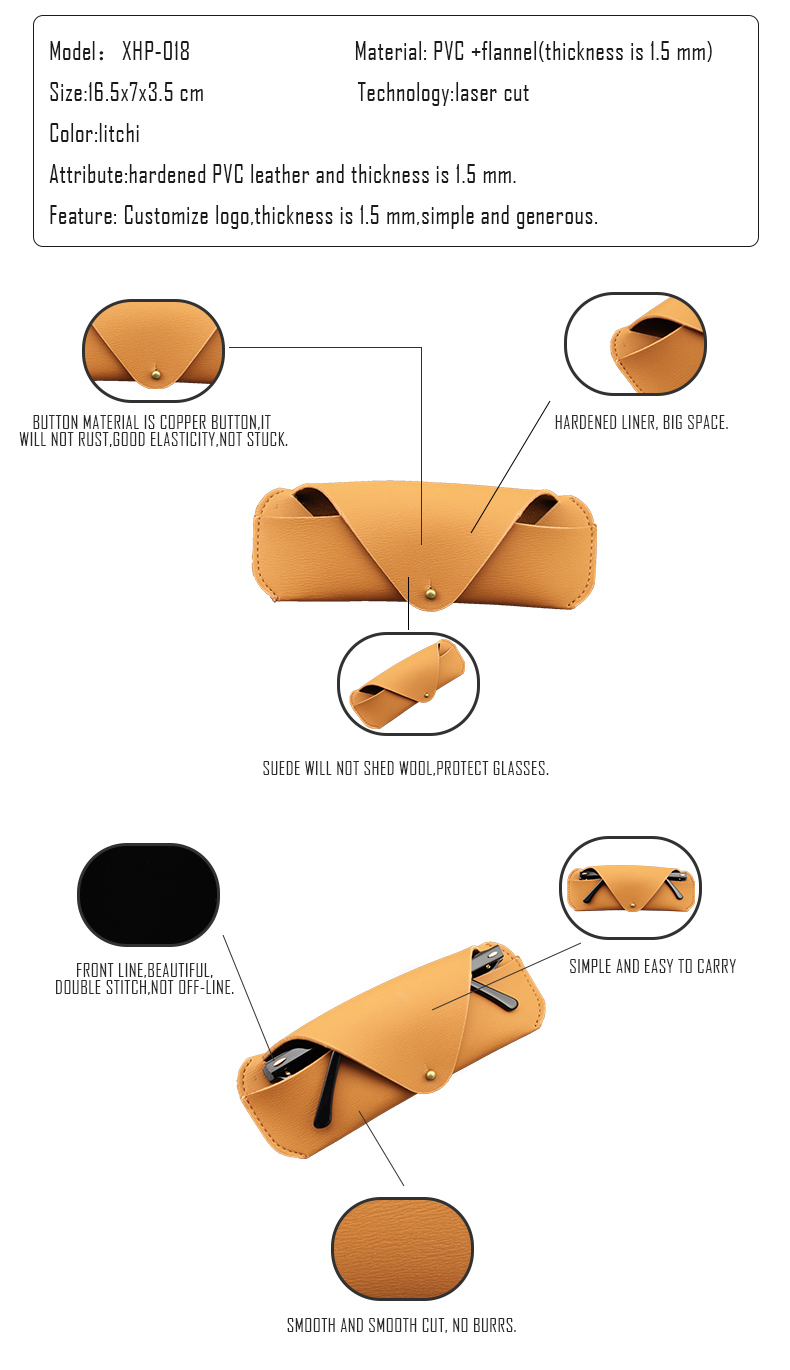 1. We are an enterprise integrating procurement, production and sales. Our production team can strictly control the quality of your products. At the same time, our sales team will solve all your questions about products and be online 24 hours a day. To provide you with the most complete after-sales service.
2. We can provide OEM customization services for your products, and we can also customize product LOGO molds for you. We have warehouse staff to sort out and keep these molds. They will classify the molds and check them regularly. And print the logo and laser design on the product. You can also bring design drawings or samples, and we can provide you with customized services to highlight the characteristics of your product and make it more unique.
3. We are a collection of factories and stores. The factory is the source of goods. The store provides you with a pleasant consumption experience. At the same time, we also have the most cost-effective wholesale prices, so that you can buy the best quality goods with the least money. It is ours responsibility.
4. We have a material warehouse of 2,000 square meters, and we have every material in stock. If you want to order goods in a hurry, we will take out the materials that meet your needs from the warehouse and produce them for customers, which shortens the production time of materials, and we are guaranteeing In the case of quality, advance delivery for customers.
---
---