XHP-026 Glasses packaging production factory customized PU leather glasses bag glasses packaging bag
Product Detail
Product Tags
Jiangyin city star acquisitive glasses box co., LTD is a production of glasses packing factory, we specialize in research of glasses packaging products, including glasses box, paper box, paper bag, instruction manual, membership card, glasses cloth, glasses bag, glasses spray, anti-fog glasses cloth, etc., our customers are in the purchase of glasses box also need to purchase other accessories, in order to save time and cost, Together we will purchase these products, and complete product portfolio, we will glasses boxes, glasses cloth, glasses bag accessories all receive beneficial gas transport in the cartons, so, not only save the purchasing time and labor costs, and save most of the transportation cost, we are very willing to provide such services to the customers, we have more sense of accomplishment.
We will take part in some important exhibition, show some of our own research and update products, through the exhibition and website regularly updated product, but because of the virus, let's have some worry, in order to protect the safety of friends and family, we reduce the go out, so we put more time and energy on the website and research and development products, We hope to be able to display more products on the website, but we will not reveal the importance of customer information, such as product design, product material, color, size, transportation, address, contact information, etc., we want to protect every customer's money and their intellectual property rights, we hope every customer's money is very safe, And they can all buy the products they want, which is very important.
If you are interested in our products and team, contact us and we will get back to you in the first second.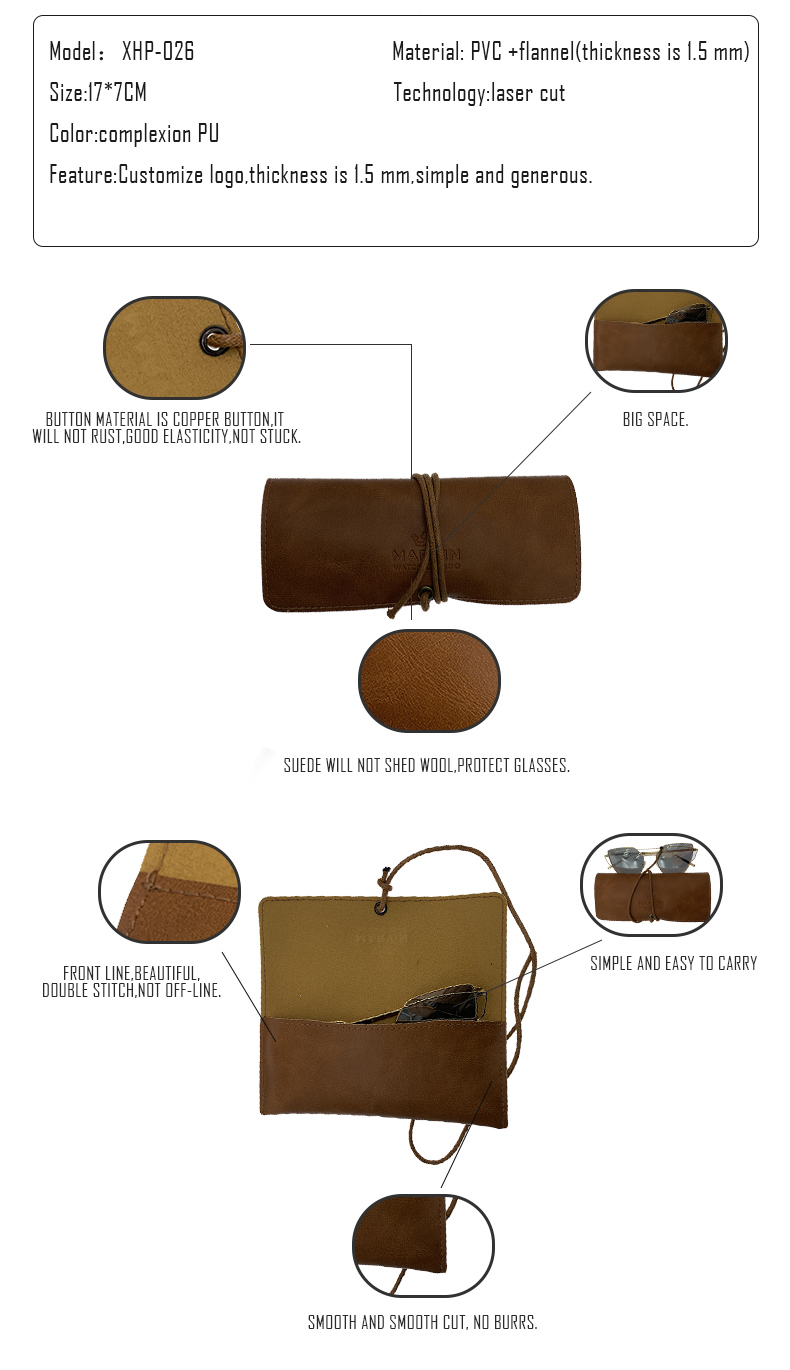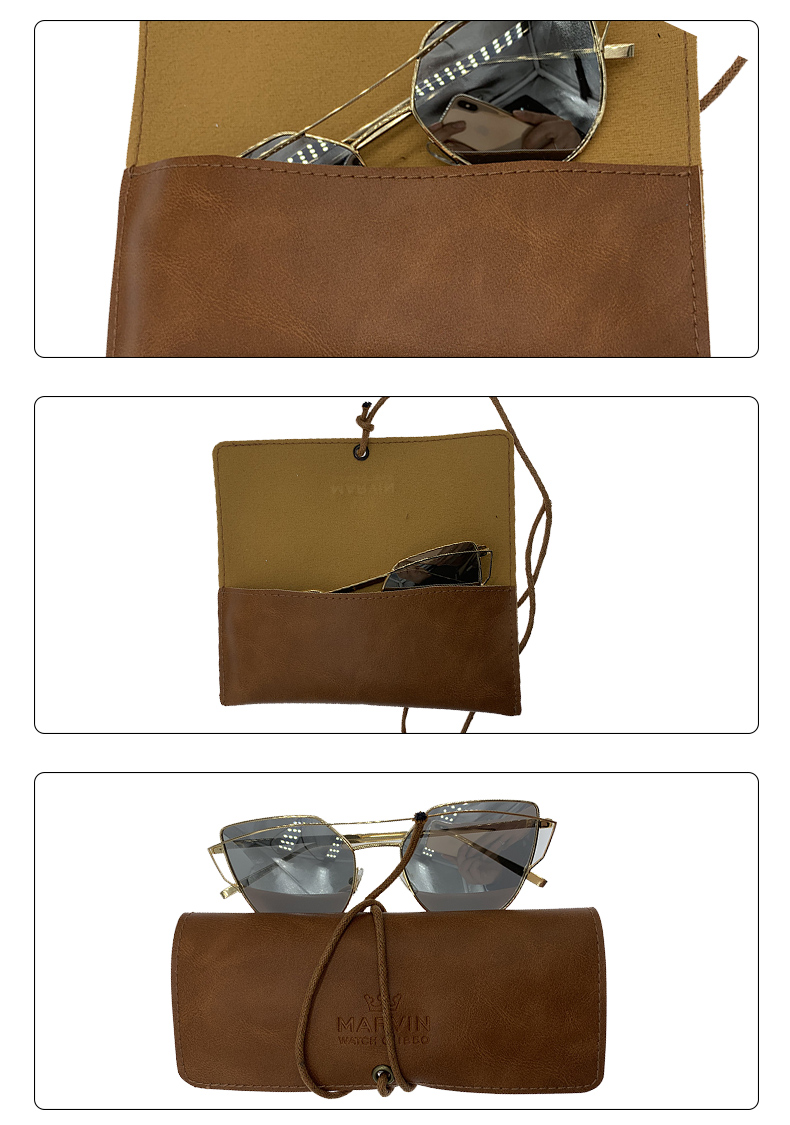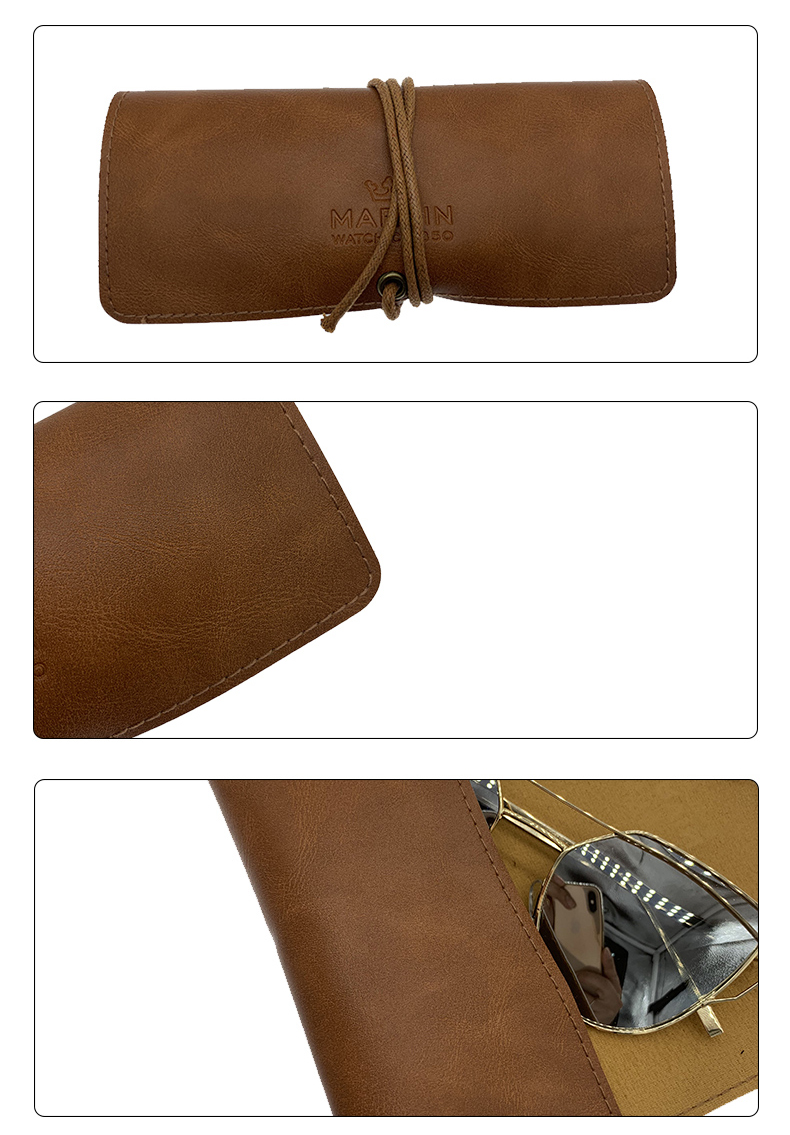 ---
Previous:
XHP-019 Chinese glasses case manufacturers custom button leather eyewear case sunglasses case
---