W53I Leather Box for Sunglasses PU Packaging Portable Slim Lens Sun Glasses Case
Product Detail
Product Tags
In fact, there are 5 categories of glasses cases: EVA glasses case, iron glasses case, plastic glasses case, soft case, handmade glasses case.
EVA glasses case: it is suitable for storing most glasses, many customers will use it to store cycling glasses, because it is hard, light in weight and low in price, generally its surface is oxford cloth or leather, it is not easy to wear and is stronger .
Iron glasses case: Its surface material is made of leather with a thickness of 0.6-0.8mm. After the leather with good elasticity is made, the less wrinkles will be, and the better the effect will be. We will use 0.4mm iron plate to make it, it must be made with a stereotyped machine, and the assembly line will increase the output of the product and stabilize the quality of the product. Under normal circumstances, customers will use iron glasses case to store optical glasses, of course, it also has a large size suitable for sunglasses.
Plastic glasses case: its main material is granular plastic, it can be made into transparent or opaque, the warehouse has black, white, red, blue, green, red, purple, yellow, you can choose the color from stock, Also can customize your color. Plastic glasses cases are characterized by light weight and low price, and are used to store optical glasses.
Soft bags: Brand glasses will choose soft bags, because there are many choices of materials. We have more than 2,000 kinds of materials in our warehouse, most of which are in stock, and each pattern has 10-20 colors to choose from, which will shorten our time. , you can choose the color you like to make, you can also customize the color.
Handmade glasses case: It has the same point as the soft bag. They are all made by hand. Compared with machine-made glasses cases, they are characterized by flexible replacement of the process according to the characteristics of the leather, and the choice of leather will not be restricted by the machine. , Of course, machine assistance is still required, such as hot pressing machines, forming machines, printing machines and so on. The handmade box uses a wide range of materials, more brands like to use it, customers will send design drafts to us, we make samples after repeated communication, the designers are amazing, their products look very high-end, and use Long life.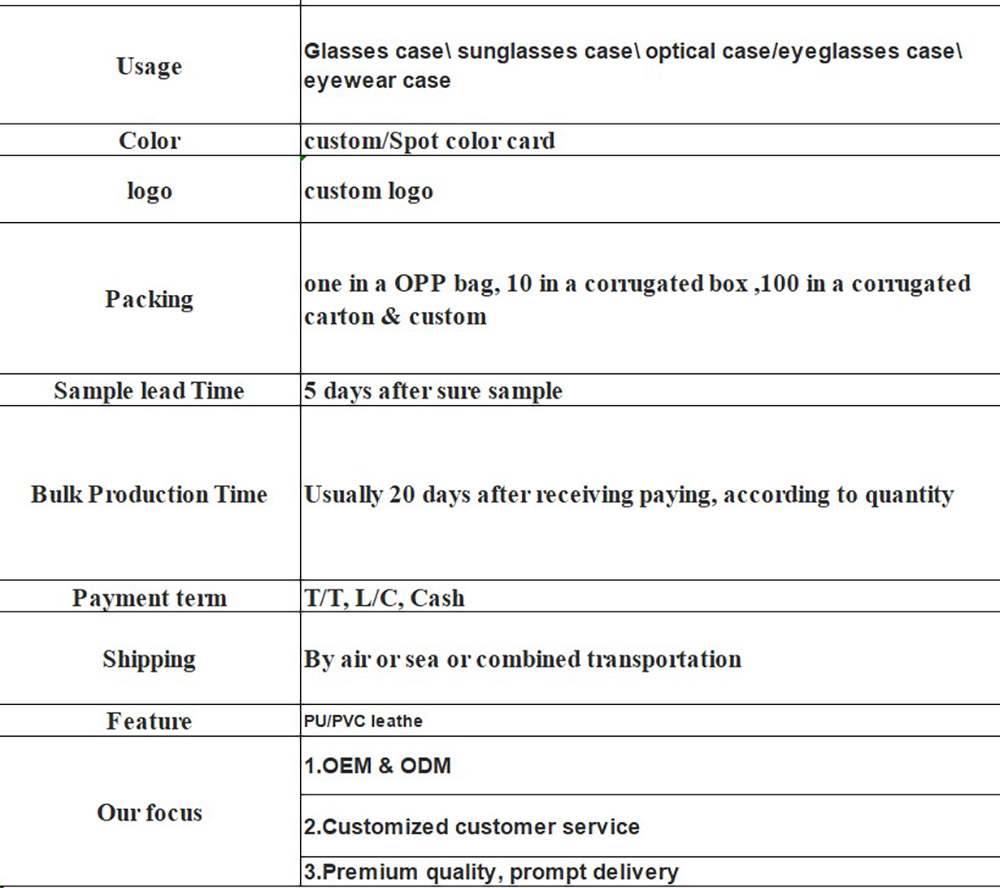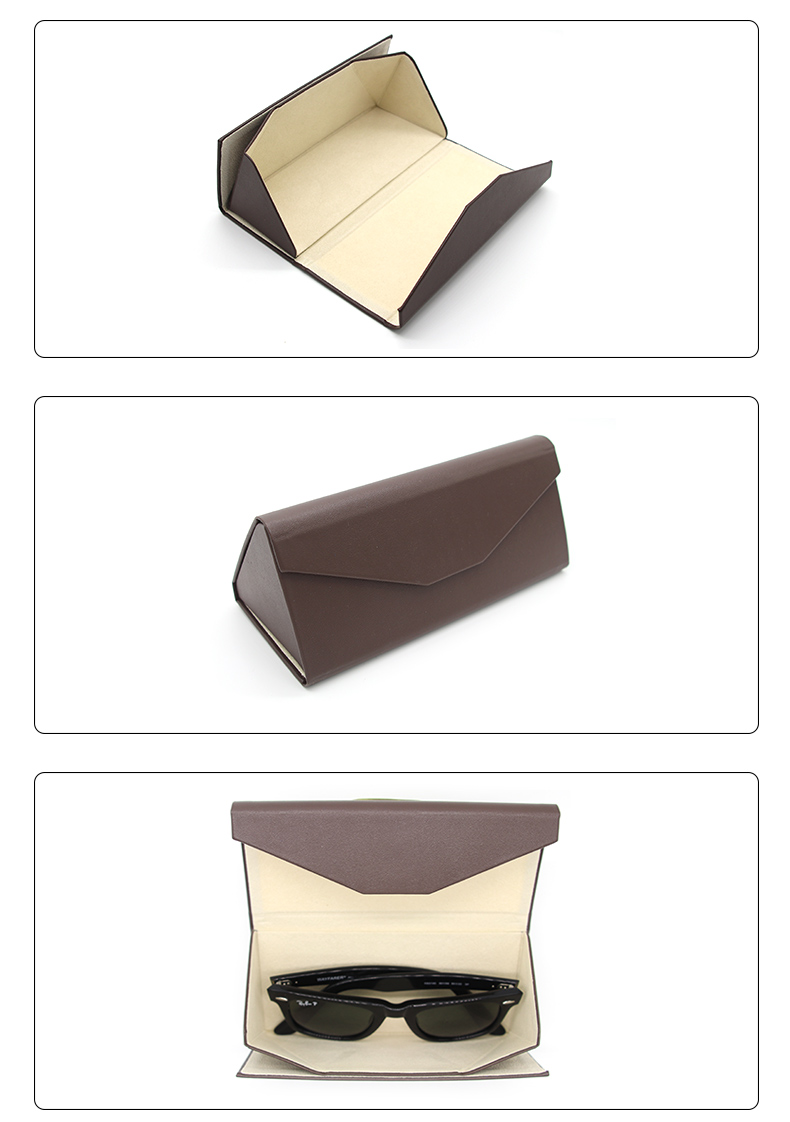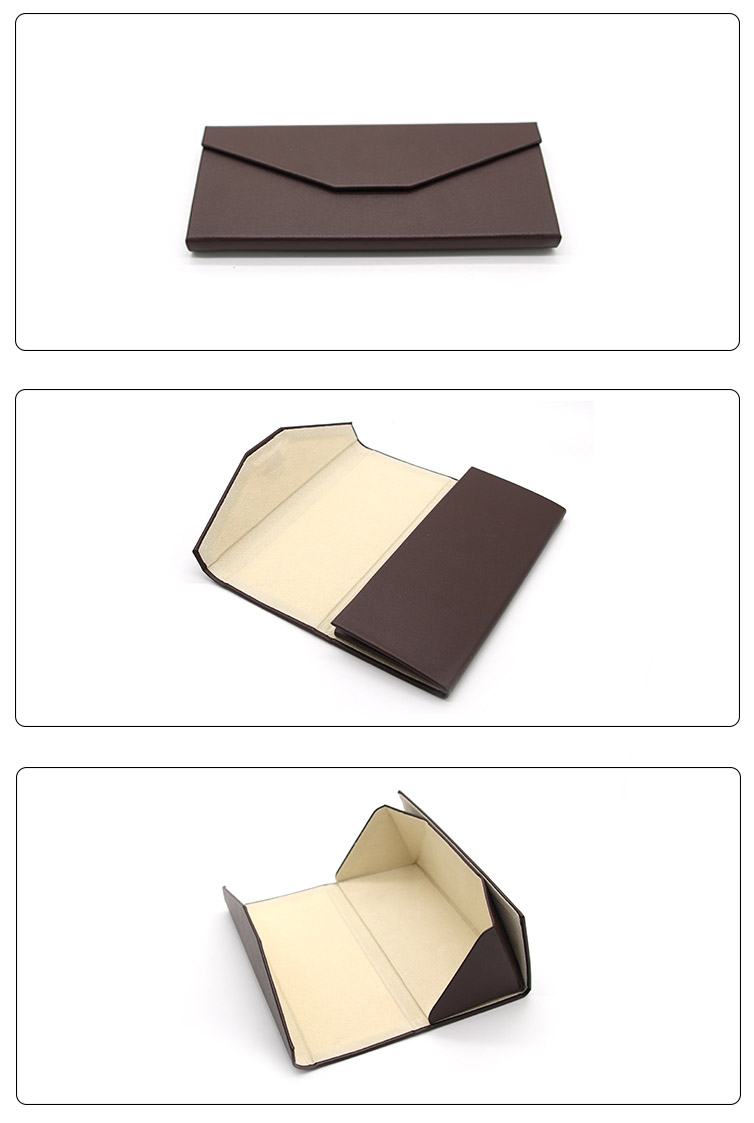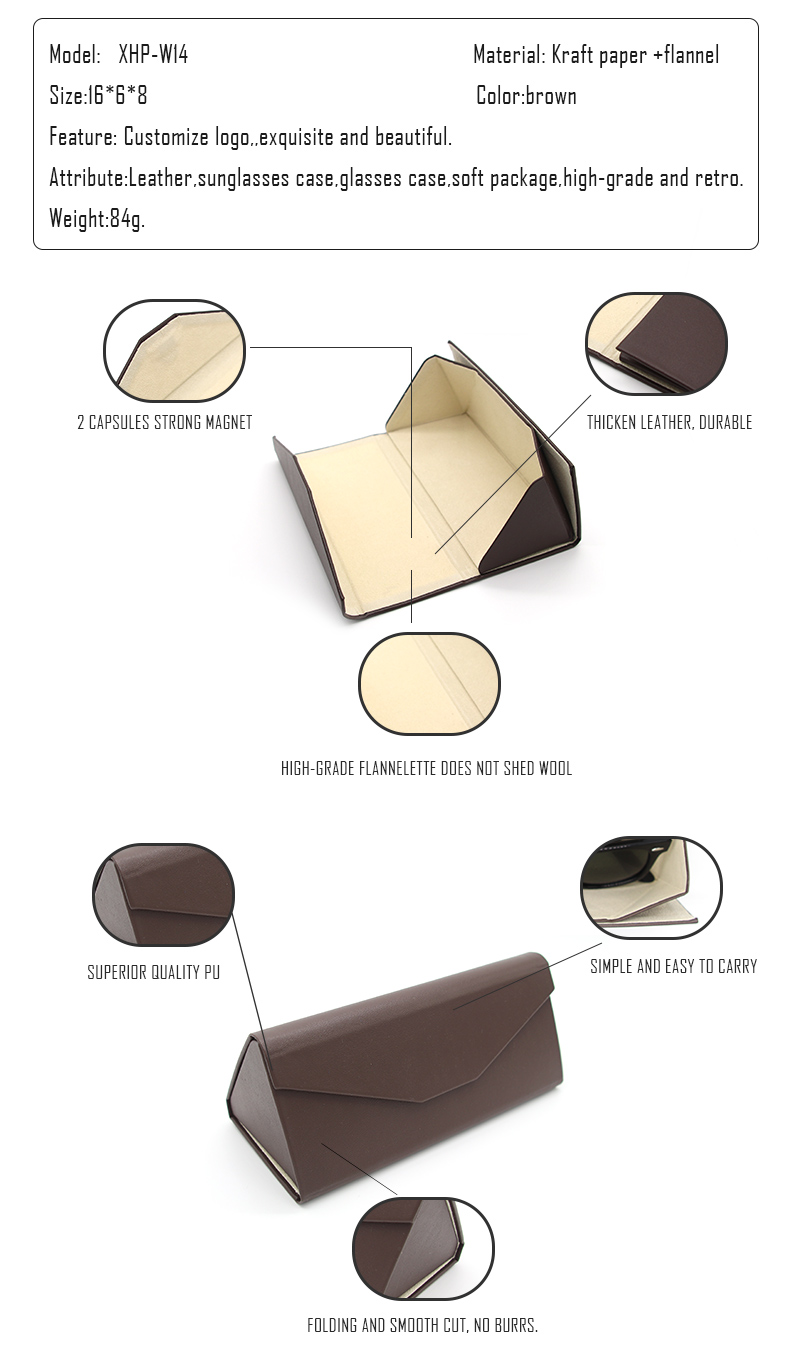 ---
---