XHP-044 XHP-051 hard Leather soft Sun Glass Pouch button glasses bag Eyeglass Sleeve Case
Product Detail
Product Tags
It is a button glasses bag glasses case, its surface is a soft leather material, the leather material is specialized in the production of women's bags, we just want to keep it soft and comfortable, but it is also very hard, because its There is a hardened plastic support plate in the middle, which will not damage the glasses due to squeezing when placed in the bag.
The material of its button can be copper or iron. The price of copper button is more expensive than that of iron button, because it will not rust, and the switch of copper button is smoother during use. If your glasses are branded, then we recommend using copper clasps.
Do you have your own product images or design drafts? Contact me and let's discuss.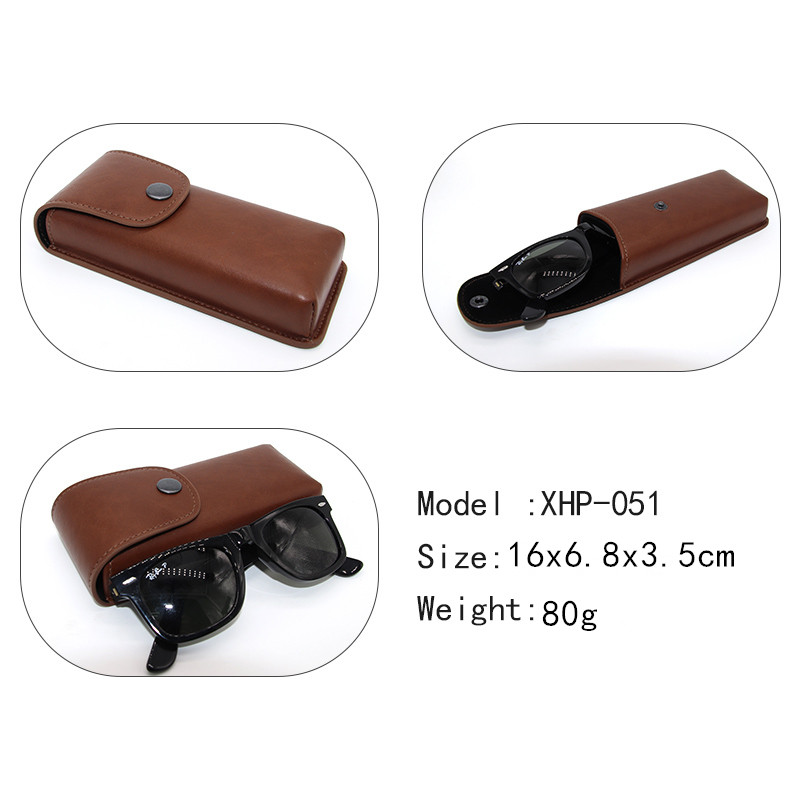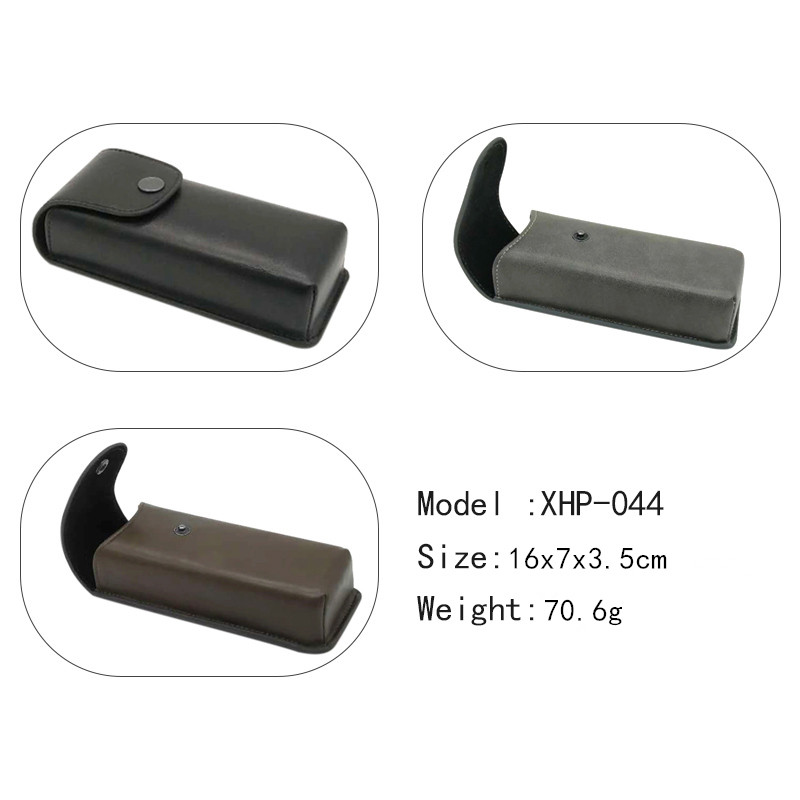 The materials are divided into ordinary materials, environmental protection materials, and high-grade materials. Each pattern has 10-30 colors to choose from, and each color is available in stock. Of course, if you have the specified color and pattern, then you only need to send the color number to us, and our material supplier will customize the leather according to the color number provided by the customer.
When we receive the leather, we will check the quality of the leather, we will send pictures to the customer for confirmation and start making samples. In fact, sample making is a very important process. In the process of making samples, we will confirm whether the leather is suitable for making products and whether there are new problems affecting the production of products. We will try our best to solve various problems to ensure that the order can be normal. Finish.
Contact us and we can handle everything.
We are a collection of factories and stores. The factory is the source of goods. The store provides you with a pleasant consumption experience. At the same time, we also have the most cost-effective wholesale prices, so that you can buy the best quality goods with the least money. It is ours responsibility.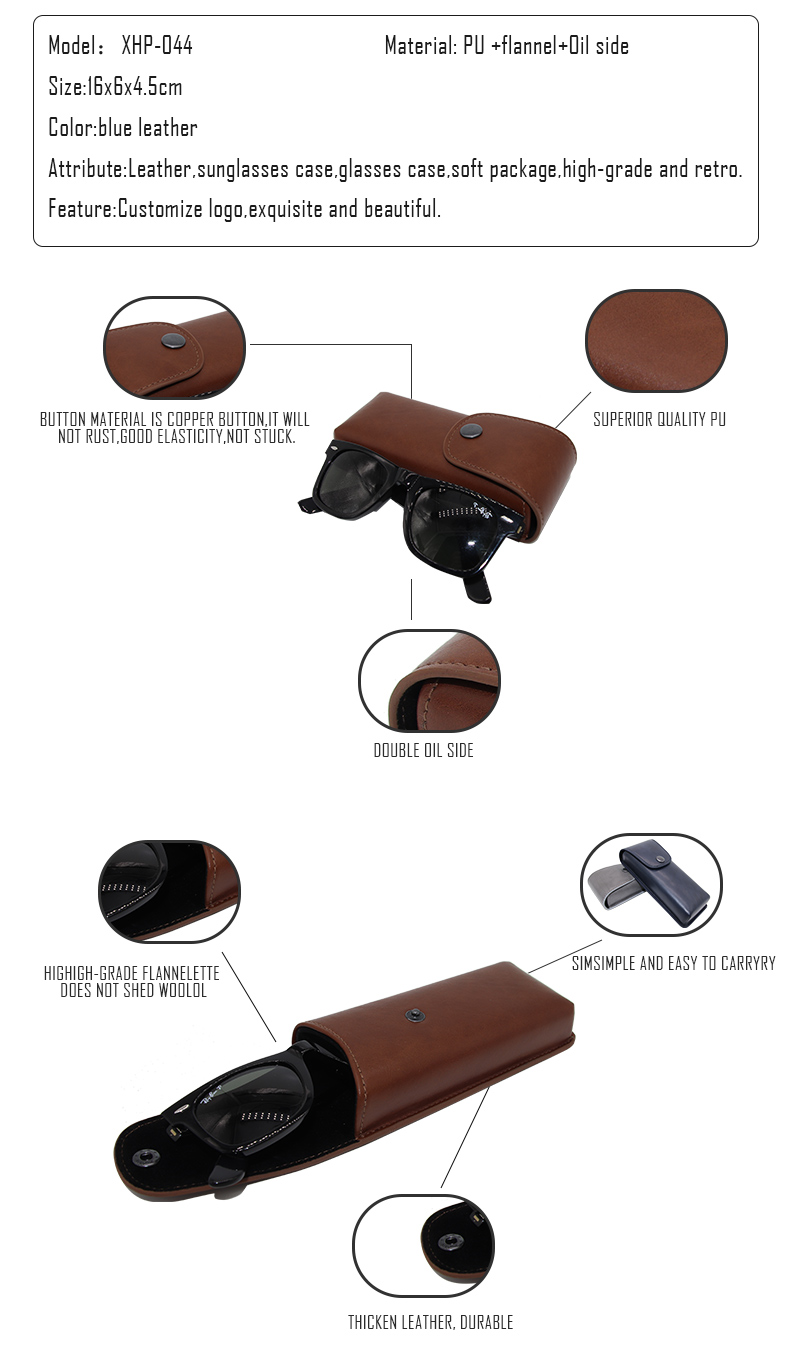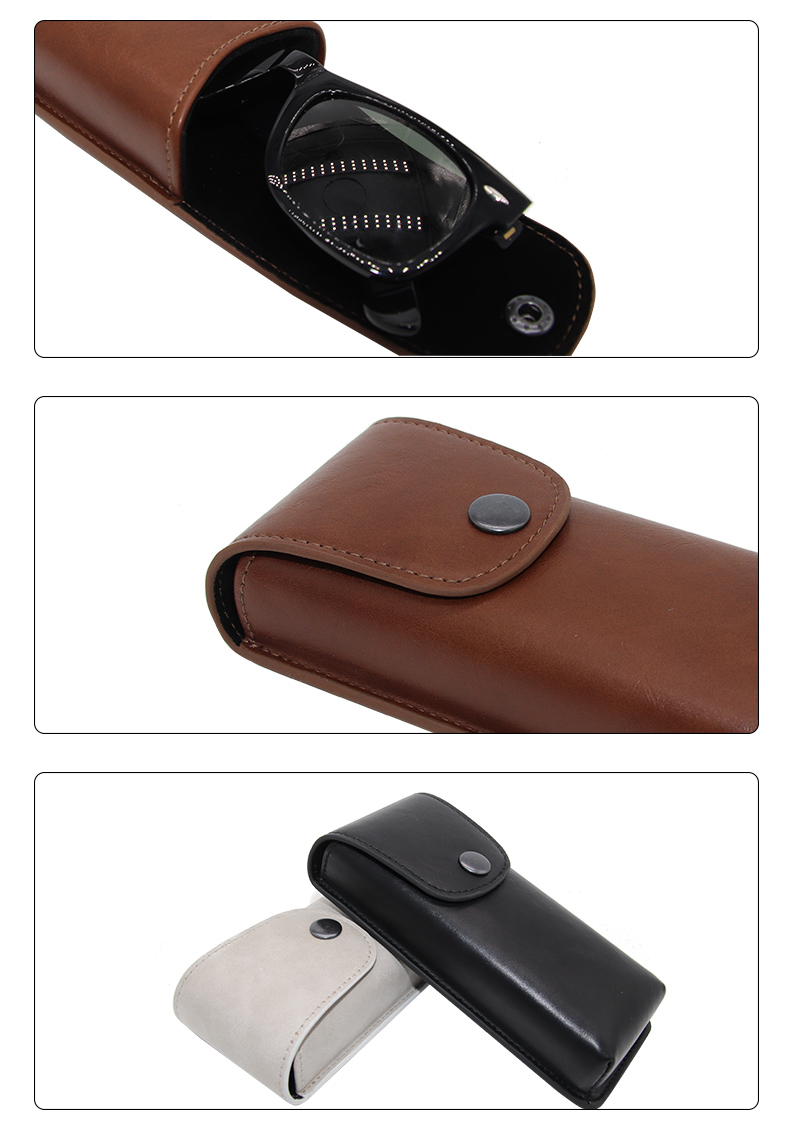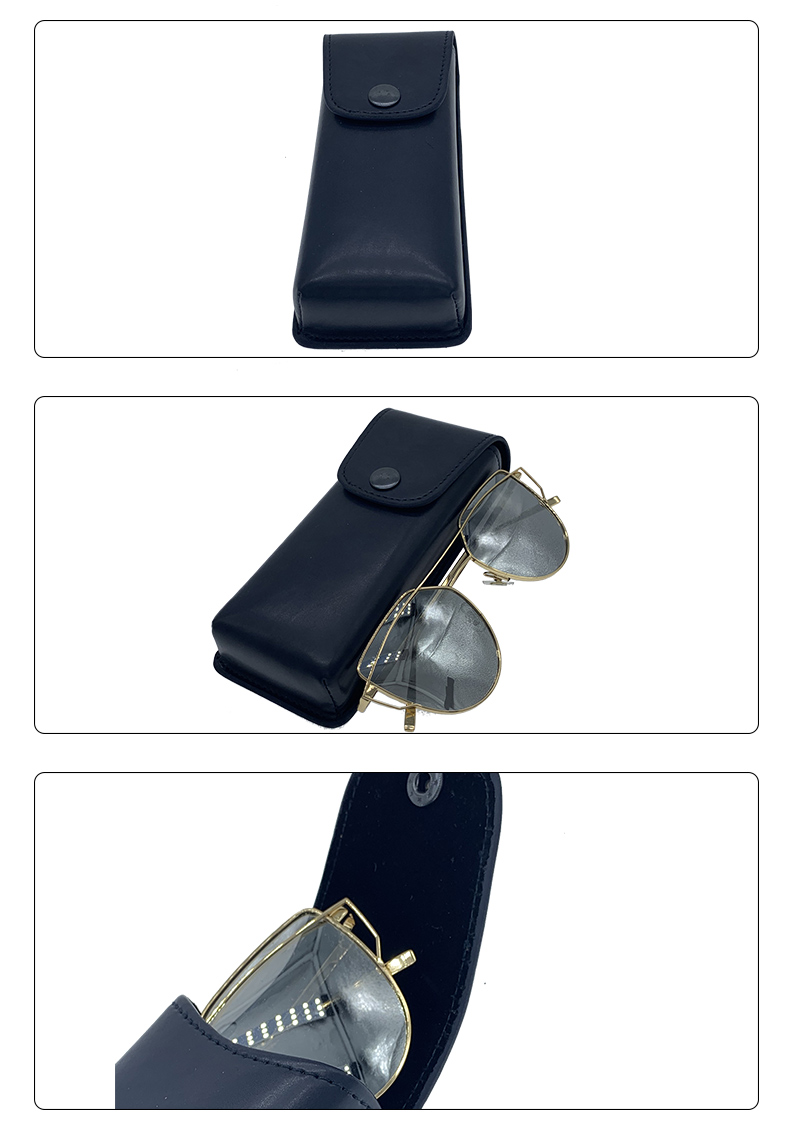 ---
Next:
Glasses Case Combination Set eyewear Case Glasses Cloth Glasses Bag Glasses Cleaning Spray Eyewear Case Set
---